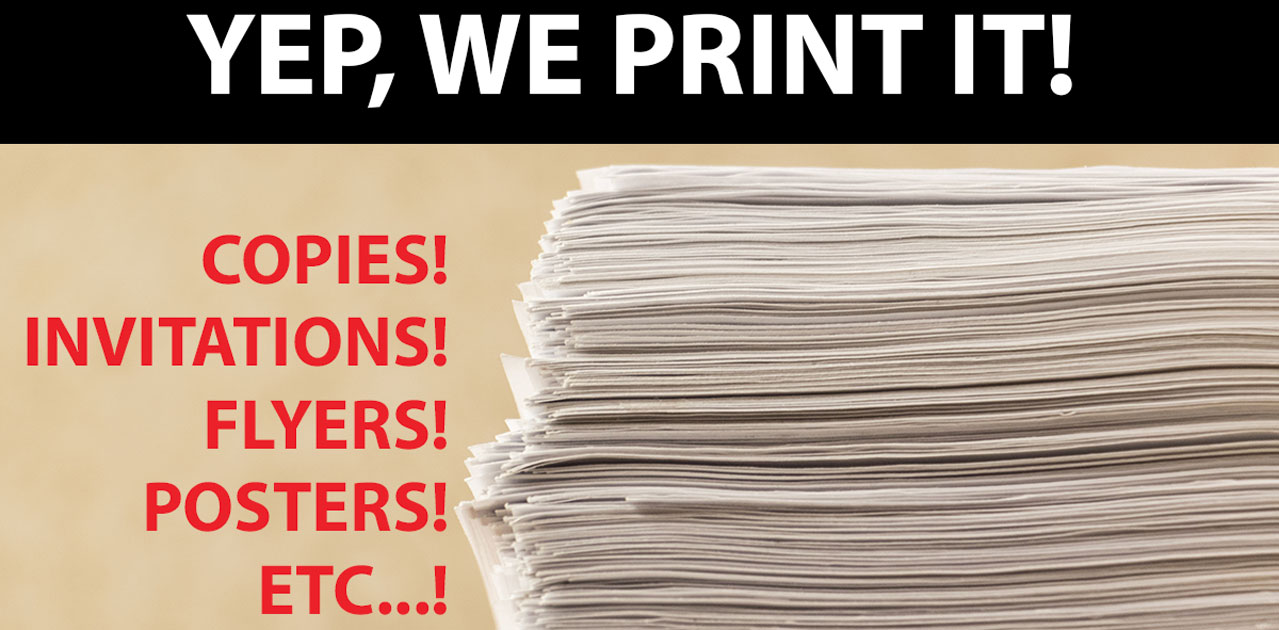 Paper Prints and More in Marshfield, Wisconsin
We get asked a lot if we can print flyers, posters, invitations, and other paper products. The answer is a resounding "yes!" We can print just about anything you need.
We print color copies, black and white copies, and can print on any color or quality paper you'd like.
Give our office a call at 715-486-0603 or email [email protected] for details and a free quote!