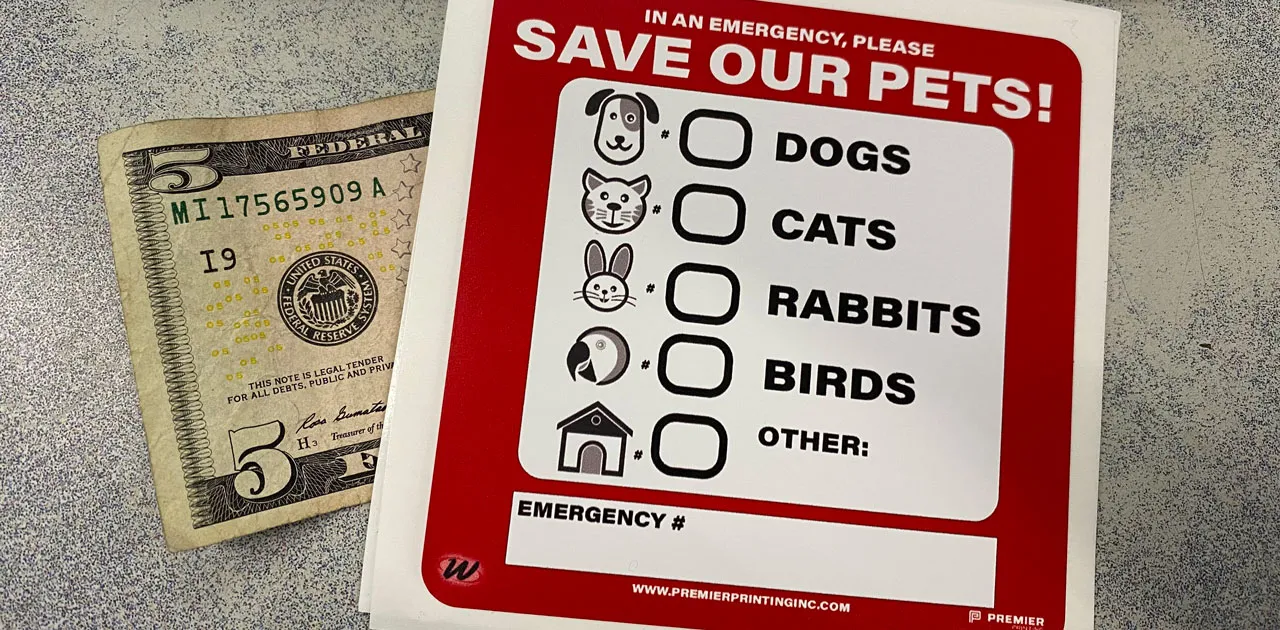 Premier Printing and Weiler Convenience Stores teamed up to offer pet emergency decals when customers donated $5 to the Green Family, who lost their home, dogs, and cat in a fire in February.
The decal is a vinyl sticker that homeowners can stick to a window of their home and will help emergency personnel identify and locate any pets that are in the house. 100% of the proceeds went to the Green family.
In a time of need, many area businesses and individuals have come to the aid of Kathryn Green and her daughter.
After it was all said and done, Weiler's and Premier Printing raised $500 by giving away the decals.
If first responders arrive at a home emergency such as a fire and no one is home to help the crews identify who or what might be still in the building, these stickers can help identify what animals crews need to look for when clearing the building.
Premier Printing can make virtually any type of decal or sticker, contact them at [email protected] to get started on a design today.