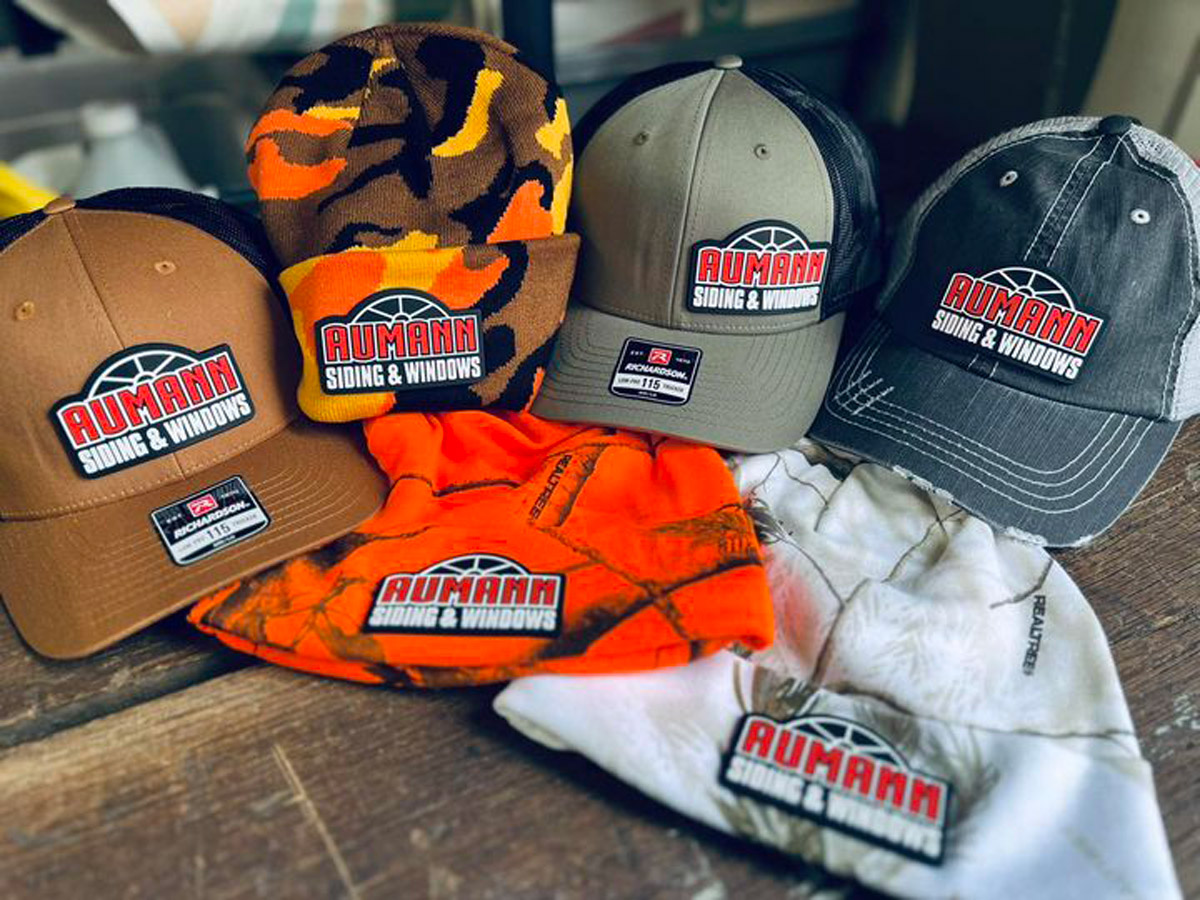 In today's fast-paced business landscape, establishing a strong brand presence is crucial. One effective way to make your mark in the community and beyond is through custom merchandise that showcases your brand identity. Among the many options available, custom patch hats are a popular choice for their versatility and widespread appeal. When it comes to creating these statement pieces, Premier Printing stands out as a local gem, offering top-notch services for designing, choosing the perfect hat, and pressing your brand in-house.
A Local Success Story: Premier Printing
Located in the heart of Marshfield, Premier Printing is a locally-owned and operated business that has been serving the community for two decades. Co-founded by Branden Bodendorfer and Tim Rasmussen, the team at Premier Printing is driven by a passion for helping businesses like yours thrive and leave a lasting impression in the community.
As they celebrate their 20th year in business, Premier Printing continues to provide innovative solutions to local entrepreneurs, big and small. One of their standout services is creating custom patch hats, an effective and stylish way to promote your brand.
The Power of Custom Patch Hats
Custom patch hats have become an increasingly popular choice for branding and promotional purposes. Why? Here are a few key reasons:
1. **Unique Branding**: Custom patch hats allow you to express your brand's unique identity. Your logo, slogan, or any design that represents your business can be expertly stitched onto the front of the hat, ensuring that your brand is easily recognizable.
2. **Versatile Appeal**: Hats are accessories that people wear all year round. Whether it's to shield the sun in the summer or stay warm in the winter, hats are a wardrobe staple. By turning them into branded merchandise, you're giving your community a versatile way to support and promote your brand.
3. **Community Awareness**: Wearing custom patch hats is not just about showcasing your brand; it's about creating awareness within your community. When people wear your branded hat, they become walking advertisements for your business, sparking conversations and interest in your products or services.
4. **Personalized Selection**: Premier Printing goes the extra mile in ensuring that you get the perfect custom patch hat. They can help you choose the ideal hat style, color, and design to best reflect your brand's personality and values.
**Premier Printing's Comprehensive Service**
One of the standout features of Premier Printing is that they offer an all-in-one solution for custom patch hats. Here's what they can do for you:
1. **Custom Design**: Premier Printing's talented team can help you create a patch design that perfectly represents your brand. From logos to intricate designs, their attention to detail will ensure your patch is just right.
2. **Hat Selection**: With a variety of hat styles and colors to choose from, Premier Printing helps you pick the hat that aligns with your brand's identity and your target audience's preferences.
3. **In-House Printing**: Premier Printing takes care of the entire process in-house, ensuring quality control and quicker turnaround times. This means you can have your custom patch hats ready for use in no time.
4. **Promotional Impact**: By adding custom patch hats to your merchandise lineup, you're not only boosting your brand but also creating a sense of community among your customers. The more people wear your branded hats, the more recognizable your brand becomes.
Want to learn more about our services, gives us a call at 715-486-0603 or email [email protected]
Conclusion
As Premier Printing celebrates its 20th year in business, it continues to be a beacon of support for local brands and businesses. Their custom patch hats are a fantastic way to take your branding efforts to the next level. With Premier Printing's expertise, your brand can enjoy the benefits of increased awareness and a strong community presence, all while offering stylish and practical merchandise to your customers. So why wait? Elevate your brand with custom patch hats from Premier Printing and make a lasting impression in your community.