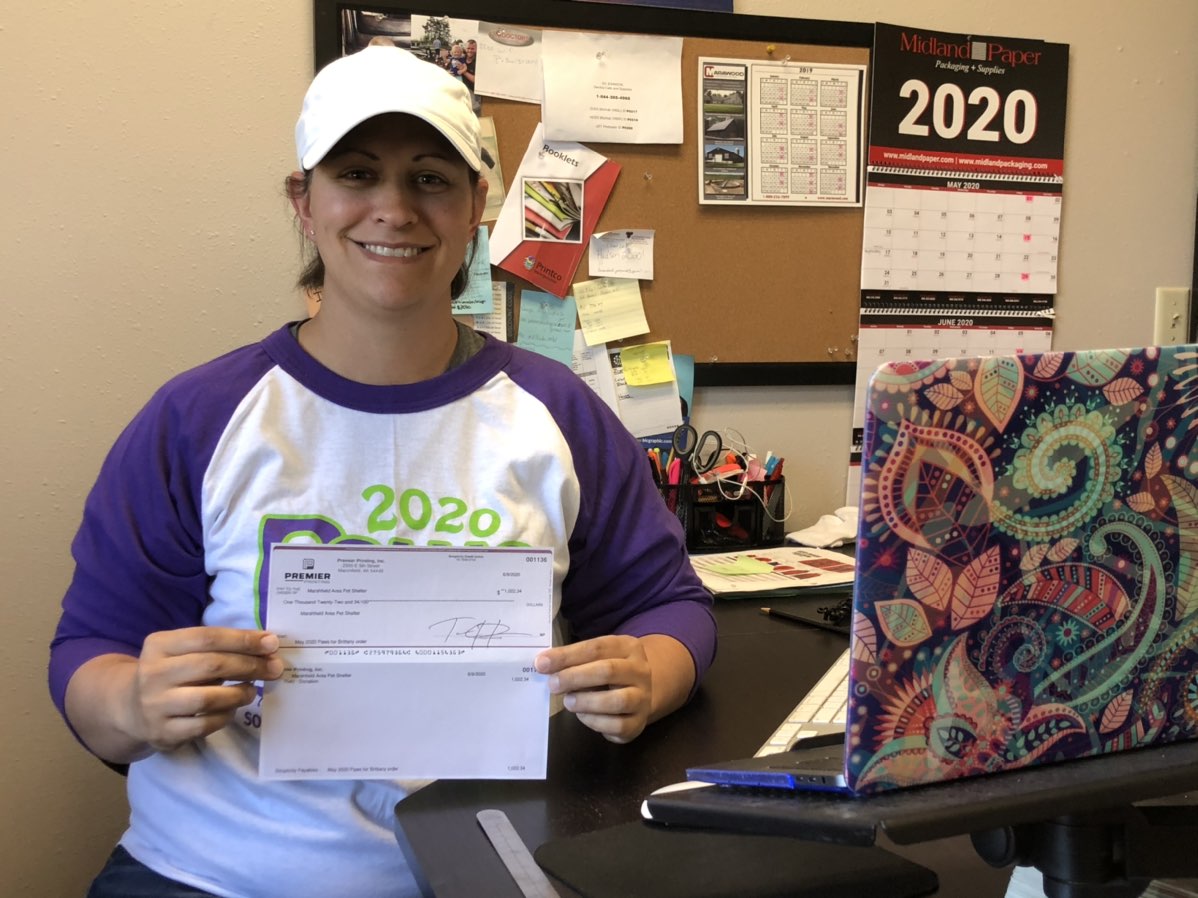 Premier Printing Hosts Online T-Shirt Fundraisers for Nonprofits
If you are fundraising for a nonprofit in Central Wisconsin – or anywhere, really – and want to sell custom apparel to help do so, Premier Printing can host an online store for your organization. We'll also work with you to design and print a custom t-shirt or other apparel for your cause.
Premier Printing hosts an online store where people can conveniently buy custom apparel. We've hosted fundraisers for the local pet shelter, police department K9 unit, and more! It's easy, we do all the setup. You don't need to have an e-commerce website or web design skills because we'll do all of that for you!
"It's really easy to host an online t-shirt or apparel fundraiser with us," said Lindsey Rasmussen, co-owner. "It's also a really fun way to showcase unique apparel for your nonprofit!"
Contact Lindsey at 715.486.0603 to get started!