Get Custom Signs, Banners & More
Customs signs and banners can easily work well in any location without being cumbersome. They're also pleasing to look at, give off a professional air, and are versatile.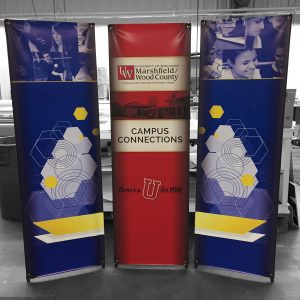 If your looking for a product that you can give to your potential customers for promotion of your business we can ad your logo to a variety of items; pens, mugs, and more.